Mangrove Forest: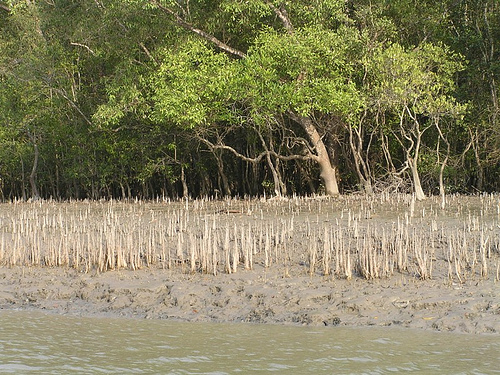 The Sundarbans Mangroves ecoregion on the coast forms the seaward fringe of the delta and is the world's largest mangrove ecosystem, with 20,400 square kilometres (7,900 sq mi) of area covered. The dominant mangrove species Heritiera fomes is locally known as sundri or sundari. Mangrove forests are not home to a great variety of plants. They have a thick canopy, and the undergrowth is mostly seedlings of the mangrove trees.
Pakhiralay: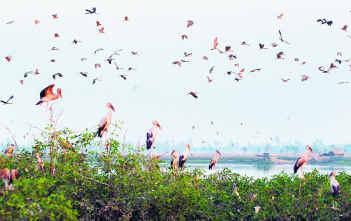 A Bird Sanctuary in the Sunderbans. Seven colourful species of kingfisher, white bellied Sea Eagle, Plovers,Lap-wings, Curlews, Whimbrels, Sandpipers and occasional Pelican can be seen. A treat for bird watchers, ornithologists as kaleidoscope of colou breaks at sunrise on the horizon, at the kingdom of birds at Sajnekhali. There is also a museum and the olive ridley turtle hatchery.
Hamilton Bunglow: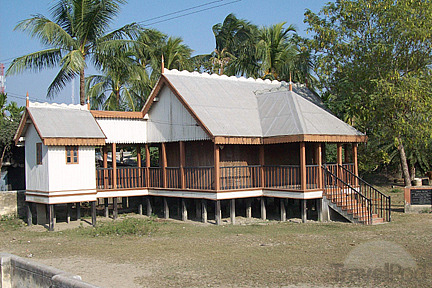 Sir Hamilton's bungalow at Gosaba, from where father of the Sundarban, Sir Daniel Mackinnon Hamilton started the biggest cooperative society in Sundarban area.
Beacon Bunglow:
Beacon's bungalow at Gosaba where Nobel Laureate Rabindranath Tagore once resided and enjoyed the beauty of the Sundarban forest
Sajnekhali watch tower & Museum:
The Sajnekhali sanctuary, famous for its rich avian population, is regarded as a part of the Sundarbans National Park. The kingdom of birds at Sajnekhali enchants your eyes. The most sought after sights by a bird watcher are seven colourful species of Kingfisher, white bellied Sea Eagle, Plovers, Lap-Wings, Curfews, Whimprel, Sandpipers and occasional Pelican.
Sudhanyakhali Watch tower:
Most of the tigers are sighted from this tower. Some other wildlife like axis deers, wild boars and crocodiles may also be seen from this watch tower. This watch tower has a capacity to host 25 persons at a time. There is a sweet water pond where animals come to drink water. Behind the pond are stretches of land bereft of any vegetation where one can sight animals from a distance.
Dobanki watch tower: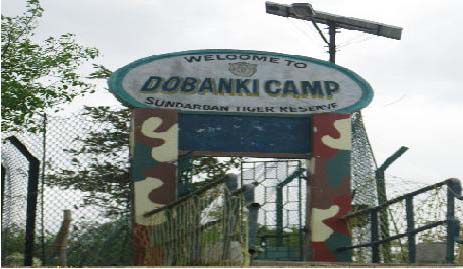 The canopy walk inside the forest(496 mtr) sends chills down your spine (experience the life in which caged animals live in, while getting a 360° view of the forest).
Panchamukhani: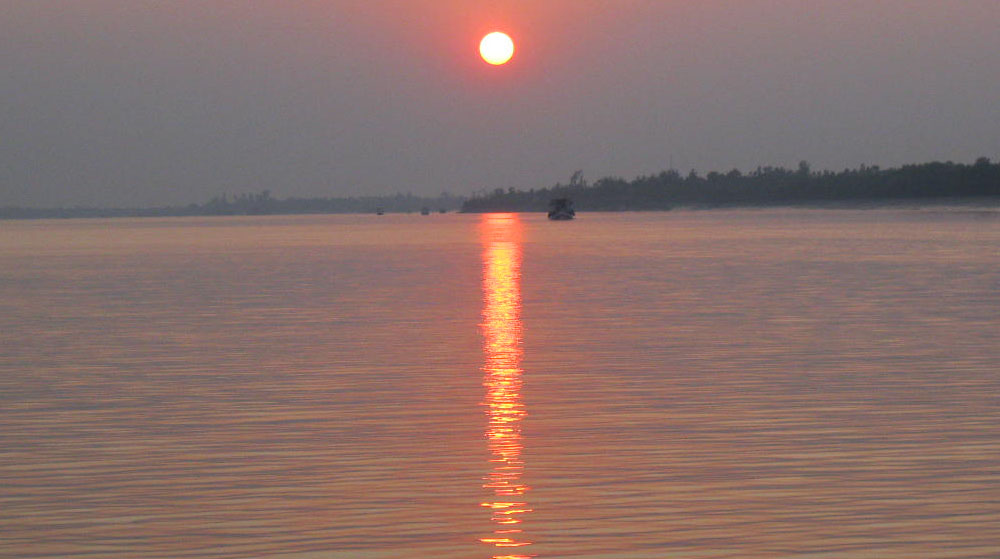 Panchmukhi, is the meeting point of five rivers. Five rivers meet at a point with a beautiful surrounding. There is high scope and chance that one can spot a deer or a herd of deer at the banks of the rivers at Panchmukhi.
Burir Dabri: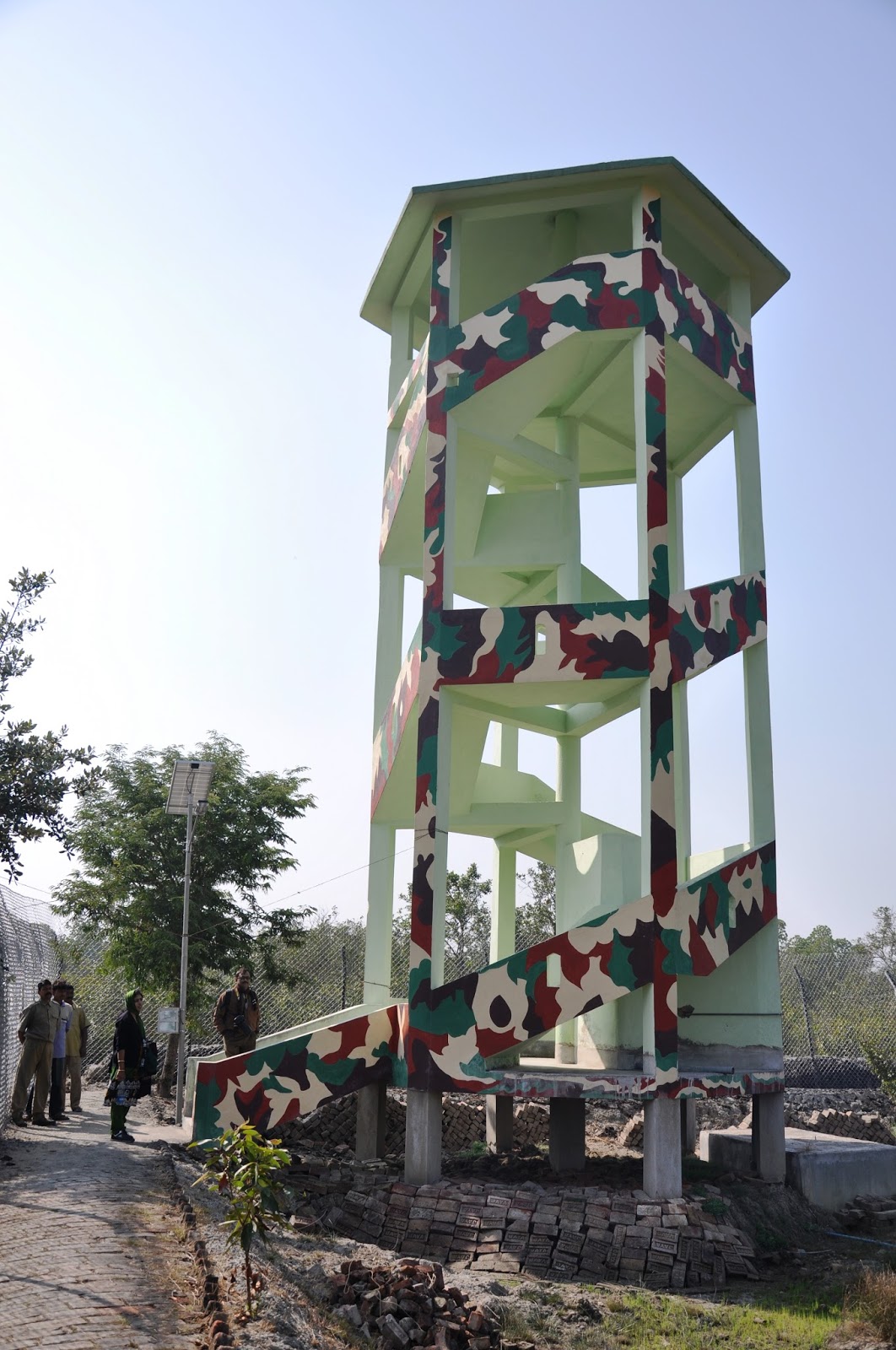 Burir Dabri is situated at the eastern most part of Sundarban Tiger Reserve & it was inaugurated. It is famous for its watch tower, mud walk & eage trail of 200 mtrs. Covered with wire mesh & nylon, this allows visitor to virtuerlly walk through the forest. the track ends at a watch tower which over looks the river raimangal, with Bangladesh on the opposite banks . Raimangal which forms the international boundary between India & Bangladesh.
Netidhopani watch tower: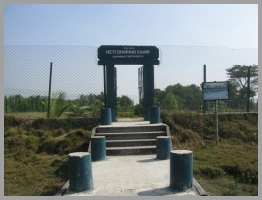 At Netidhopani, the ruins of a 400 year old temple and legends lend mystery to the atmosphere.